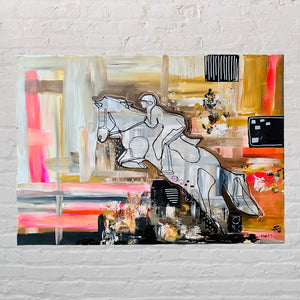 Using a combination of various materials, including 3d pen, acrylic paint, collage elements and textured papers, I embarked on the task of capturing the grace, power, and beauty of these majestic creatures.
With each stroke of the brush and every carefully placed layer, I aimed to convey their spirit and essence.
I played with colors, blending and layering different shades to achieve the desired depth and vibrancy. The inclusion of collage elements brought added texture and dimension to the artworks, infusing them with a touch of uniqueness.